The Banana Diet
Just when you think you've heard it all, something new and different comes along. The Banana Diet gained popularity in Japan recently and has now traveled to the western world. If you love bananas, this diet will be a delight for you.
Why bananas for a diet plan? Well, bananas are considered a truly wholesome food. They contain potassium which is required by the body and many people do not consume enough of on a daily basis. Bananas can also be filling, more filling than other fruits. It has elevated water and fiber content which is also a good thing.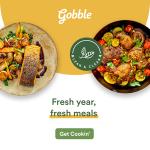 The problem the banana diet plan isn't that bananas aren't good but that a diet that revolves around them is suspect at best. Companies that grow bananas are pleased because they are selling additional bananas. But you should make the call on diet plan itself.
Step One
Step One is to eat 2 bananas for breakfast with a glass of water. The water is expected to be warm. The amount is not detailed in the plan but a glass (eight ounces) is probably good.
Step Two
Step Two is to enjoy a snack in the middle of the morning if you feel the need. If you working at the time, halfway through the morning is when you would start getting hunger pains. Near a normal 10:00 am break is appropriate.
Step Three
Step Three is to eat sensible at both lunch and dinner. You can have virtually whatever you desire to eat, but no snacks between meals. Make sure to eat dinner before eight o'clock in the evening.
Finally
The final step is to go to bed without eating again and start the next day in the same manner. No evening snacks are allowed. There isn't a water requirement. In fact, the only water you are asked to drink is with the bananas during breakfast.
If you've ever participated in a diet, you are more than likely thinking that this one seems simple. You eat bananas, don't snack and you lose weight. And some people have lost weight, but were the bananas really the solution?
For individuals who often skip breakfast, eating bananas in the morning can help rev up their metabolism. This thought is nothing unique as dieticians and health professionals have long said breakfast is the most important meal of the day.
The possible flaw is that if you eat a hamburger and fries for lunch or takeout daily, the weight loss would be reversed before long even though you are following the banana diet in the morning. Since this is a diet plan, you need to eat healthier at those next two meals. Some people are not able to. Herein lays the problem.
With no other guidelines in the banana diet, the bananas are being charged with doing the job that other nutrients are could handle, this diet has some pitfalls. By all means eat bananas if you enjoy them, but be cautious basing the entire health of your body on a single fruit.
Morning Banana Diet
by
Steve