Bob Green's the Best Life Diet
If you're an Oprah Winfrey fan, then you must have heard about Bob Green, a diet guru who has earned a moniker for himself with his own diet plan called The Best Life Diet. Green helped Oprah lose weight and increase her health, and now he also wants to share his successful diet plan with you.
Green's diet plan focuses more on a change of lifestyle compared to other diets that concentrates on weight loss. This diet is not just a trend. It speaks about an extensive weight loss program through more physical activities and a fresh outlook on food.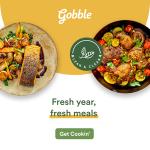 There's no denying that we always want the easy way out in this "flabby" predicament. We look for quick fixes when we see ourselves in the mirror. However, there will never be a fast way to lose weight and keep the pounds from coming back. You might lose ten pounds, but, as soon as you go back to your old ways, a ten or more will sneak back onto your body.
Thus, Green concocted a stable weight-loss program will keep you from flip-flopping. The Best Life Diet will tell you how to eat the right food that will help you shed off those pounds and keep away from foods that won't be helpful to you.
Step By Step Instructions
There are three phases to this diet. Phase One is not your average first phase. It is sure not easy and runs for four weeks. Here, you will be asked to replace your unfit eating habits with ones that stimulate weight loss in a healthy manner. Improving your dietary choices is the main concern in the course of Phase One.
For starters, you will be asked to eat three meals and a snack everyday. Eating two hours within bedtime is prohibited. Regular vitamin intake is also recommended to compensate for the nutrients you're missing. Exercise is also encouraged in Phase One as well.
Let's now move on to Phase Two, which is a bit stricter. Like the first phase, it also runs for four weeks. Here, the concept of emotional eating and bingeing are addresses. Phase Two takes into focus why we tend to eat poorly on one hand, and become overweight on the other.
Phase Two asks you to monitor your weight each week. If a specific amount of weight is not shedding off (say one or two pounds a week), then the issue might lie in the portion of food intake or lack of exercise.
Lastly, Phase Three speaks about maintenance. This is the most rewarding phase, literally and figuratively speaking. You have learned to get rid off unhealthy foods such as sodas, fried foods, processed snacks and other junk foods that may pose serious health risks and replaced them with a diet of whole grains, low fat dairy, lean meat and fish. You will now be allowed to eat not necessarily healthy foods like pizza, cake, cookies, etc.
The Best Life Diet can be accomplished by grabbing a copy of Green's book, or online through a paid membership. The book offers detailed menu planning, recipes and tips on dealing with your transition to a healthier and energetic way of living.
Related articles
Bob Green's the Best Life Diet
by
Steve