Acai juice has been raved as a super food since the first studies came out showing just how nutritious it is. The amazing concentration of antioxidants in acai, called anthocyanins, are 10 times that of red wine, indicating that acai juice is very beneficial for heart health. There is studies that show that anthocyanins are also potent anti-cancer agents too. Of course, that is not to mention that acai juice is a good source of healthy essential fatty acids, vitamin C and many minerals including calcium and copper.
Because acai juice has become such a popular health drink the problem is ensuring that we get a high quality product. Many companies have jumped on the acai juice band wagon to deliver less that satisfactory products that contain a negligible amount of the nutrition and health benefits of acai juice. So here are two of the most important things to look for to ensure you get the highest quality acai juice and the most bang for your buck.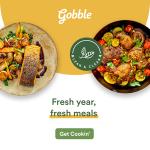 1) Get organic acai juice. Acai juice that has the USDA organic certified label will be guaranteed to be free of harmful pesticides and other unpleasant chemicals that are used in non-organic farming methods. The USDA ensures that the "organic process" is maintained from the food producer to the food handler to the product we buy at the store.
2) Read the Ingredients thoroughly. This is important for several reasons. First, to make sure there are no harmful preservatives in the juice. Second, to make sure there is no added sugar that will negate some of the health benefits of acai juice. Third, to make sure that acai juice is the foremost ingredient in the juice. Some acai juice products out there are very misleading and claim to be "acai juice, when in fact acai is just a very small ingredient in the product. Maybe even as little as 1% of the total product! If you want 100% pure acai juice, then there should be absolutely only one ingredient on the label – acai!
To learn more about acai visit what is acai?
Choosing a High Quality Acai Juice Product
by
Steve