According to the findings of a recent study of 1252 participants published by Jules Pretty and Jo Barton of the University of Essex (U.K.), and reported by the Environmental Science & Technology Journal, there appears to be a link between physical activity that takes place in nature and positive health. The study tends to indicate that both mental and physical health can be improved by way of green exercise.
There are a variety of activities that may assist in helping you to improve your health by way of a green regimen. Some of these activities may focus more on physical health yet still provide mental health benefits; others may focus more upon improving mental health, and still others, a combination thereof.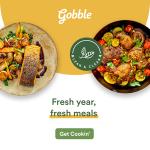 The following is a list of possible green activities and how they may help with improving your mental health.
Physical Activities to Take You Away
Sometimes you need a little physical work to take you away from it all. Something that is so strenuous, invigorating, or takes so much concentration that you just don't have time to focus on your troubles.
There are certain green activities that can help whisk you away from your problems just by their sheer physicality. Although, how effective they are in improving your mental state through escapism could depend heavily upon just how much you actually apply yourself to them.
Often times, things like shoveling snow, mowing grass, raking leaves, and similar physical activities that take place outdoors, can provide you with a great workout and have you working so hard that you are really only concentrating on the task at hand, leaving much of that mental stress to melt away.
Exercise for Reflection
Other green activities provide a chance to slow down for a moment, reflect, and gather your thoughts. These types of activities provide time for clarification of ideas, sifting through jumbled thoughts, and in a way, allow you to conduct a decluttering of your mind so to speak.
Taking walks or hiking in scenic settings, jogging, having a swim, and more relaxing, yet still physical activities that can take place in natural settings can provide a little downtime for pondering what's on your mind or discussing your thoughts with a loved one or friend.
Combination Activities
Some green activities provide you with the opportunity for periods of both great physical exercise that can leave you with little on your mind but the activity at hand, and time to think and reflect as well.
You might find that activities such as gardening, canoeing or rafting, camping, biking, and certain sports activities can provide both bouts of rigorous physical activity but with downtimes that can allow for reflection and mental relief. The mental benefits associated with such green activities and how these benefits affect you personally may often be contingent upon your particular interests however, and how you partake in or apply yourself to these various activities.
Conclusion
You don't always have to look far or make much of an effort to find available green exercise options. By taking advantage of your surroundings and the green activities that present themselves in your geographic location, you may find yourself enjoying a variety of mentally freeing exercises.
And while the activities listed above as examples of green exercises have been placed into particular categories, this doesn't necessarily mean that elements or entire activities aren't interchangeable. Certain activities may produce more mental or physical benefits to a person based upon his or her particular interests, stress levels, and physical ability. How these green exercises affect you and your mental health is often up to you and how you choose to make use of them to reduce stress.
Jamie enjoys writing about the different ways to manage life's challenges. She is a college professor and a licensed counselor in Houston. Jamie has been helping women and adolescent girls deal with depression, anger, grief and more for nearly a decade.
Related articles
Green Exercise & Mental Health
by
Steve