A cold glass of green tea is an invigorating drink on a hot day and so is a hot cup on a cold day. It does not only quench your thirst and warm your body but it also gives you many health benefits. It can ward off certain diseases and more. It can even help you lose weight. All you need to do is to drink this great tea on a regular basis. In this article, you will learn how to make your own iced cold tasty green tea.
There are many ways to get green tea into your system. One of which is to brew the leaves and drink green tea. This article can help you make one.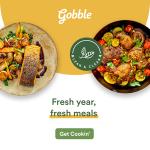 Purchasing a bottle of this tea is very expensive. Why not make tea for yourself? You will need green tea bags, hot water, glass jar, refrigerator, and sweetener. Once you have everything you need, we can start making your iced green tea. Here is how to do it:
Put two tea bags in your glass jar. You can put in two green tea bags, or one green tea bag and another bag of a different type of tea. The most preferred options are mint and lemon teas. The choice is yours.

Add sugar or sweetener, to your taste.

Boil water and pour it into your glass jars. Stop pouring when the tea bags are totally covered in water. Let it stand for about 20 minutes or so. However, you can let it seep for as long as you want.

Remove the bags from the glass jar. Pour in cold water into the jar.

Cover your jar and keep it in the fridge. Pop in some ice and you have yourself a glass of refreshing and healthy tea.
There is a different version of this, the hot kind of course. For this style, you will need green tea loose leaves, a kettle, and a teapot. Do the following steps to brew your tea perfectly:
Place a teaspoon of high quality loose leaf green tea in your tea pot. Why high quality? The reason is that only the highest quality of these leaves have high amounts of polyphenols. Polyphenols will boost your metabolism.

Heat water in your kettle. Be careful not to boil the water as this will produce bitter tea.

Let the water cool for about a minute.

Pour your tea into the teapot.

Soak the tea leaves for about 4 minutes but not longer than that. If you soak the leaves for more than the suggested time, its health properties will decrease.

Drink 5 cups of green tea per day. Drink your first cup of tea early in the morning to jumpstart your day. Yes, green tea has caffine in it.
Drinking green tea routinely is great for you but you should also eat right and exercise for an hour at least 3 times a week. This way, your metabolism will increase day by day. Apart from this, you should also eat healthy yet small meals all throughout the day. In addition to reducing your weight and avoiding the risk of getting certain diseases, green tea taste great!. So what are you waiting for? Drink up and make your tea today!
Marcy is a health buff who promotes green tea for a healthier life. You can find out more about green tea benefit and green tea metabolism when you read her posts.
Related articles
How To Make Green Tea Metabolism Work For You
by
Steve