If you suffer from insomnia, whether as a temporary thing, or if you are more unlucky, as a regular occurrence, then you'll no doubt have tried everything under the sun to get yourself those forty winks at night. But most insomnia sufferers quickly discover that medicine like sleeping tablets will usually only provide you with a short term solution to your problem and not something you could do continually without causing your body more damage. In the long run you are far more likely to resolve your insomnia by looking at both your way of life and your diet. Think carefully about what you eat or drink before you go to bed, and get yourself a relaxing and regular nightly ritual. With that in mind have a look at this juice drink mixed to help you catch up on those much needed hours of sleep:
Take the following ingredients: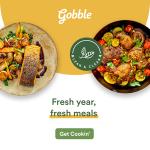 125g (4 oz) of grapes
125g (4 oz) of fresh pineapple, with the skin removed
50g (2 oz) of lettuce
50g (2 oz) of celery.
Simply juice all the ingredients together in your juicer and then serve in a tall, cold glass over some ice for a soothing and tasty drink. Not only will it help you sleep by giving you a boost of blood sugar from the grapes and pineapple, but it will also relax your muscles and nerves through the addition of the celery and lettuce. Nutritionally it offers you a good dose of Vitamin C, Magnesium, Vitamin B6, niacin, tryptophan and comes in at a healthy 167 calories.
Alex is a food writer and blogger. He loves writing about beautiful food and healthy living and currently writes for Coupon Croc .
Related articles
Healthy Juice Drinks – Fighting Insomnia
by
Steve