Fatigue is something that many people face on a daily basis. Unfortunately, our lifestyles may be to blame for many of the causes of daytime fatigue. Whether it's being overworked, not getting enough sleep or eating the wrong foods, there are many reasons for daytime fatigue. The following are just a few of the most common causes.
Lack of Sleep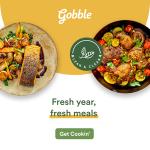 We live hectic lives, which means we often get in bed late and get up early. While the recommended amount of sleep varies from 7-9 hours, many Americans are running on 6 or less hours of sleep each night. Even those that get a couple more hours sleep may still experience disrupted sleep due to noisy neighbors, sleep apena or a dog that really needs to go out. Regardless of the reason, a night of disrupted sleep can be just as bad as getting too little sleep.
Poor Nutrition
Another common cause of daytime fatigue is poor nutrition. Many of us don't feed our bodies in order to fuel them. Instead we feed our bodies to satisfy emotions. While a double cheeseburger and fries may make you happy, it will not make your body happy. You need to eat healthy foods in proper portions in order to stay healthy and energized.
Illness
Many common illnesses, including the flu and common cold, cause fatigue. If you start to feel tired and run down, it may be the first symptom of a cold. If it's cold and flu season, do yourself a favor and go to the store at the first sign of fatigue to purchase medicine.
Being Overworked
Many people also experience daytime fatigue because they don't take enough time for themselves. If you find yourself working overtime, doing weekend errands and never taking a moment to breathe, you will probably experience fatigue. To prevent this from happening, you may need to say no to a few things.
Depression
Last, but certainly not least, depression is a very common cause of daytime fatigue. Those suffering from depression may not even want to get out of bed. If you're experiencing this symptom, it may be time to see your doctor. The doctor will be able to run blood work to determine whether or not the fatigue is caused by low iron, the thyroid or if it may be depression.
Daytime fatigue is more common than many people believe. The good news is that the most common causes result from actions that can be changed. Eating healthier, getting enough sleep and learning to take time for yourself may give you the boost you need.
About the Author: Davida Willner is an EKG technician who one day hopes to continue her education so that she can work in a sleep lab. Make sure you talk to your doctor if you are chronically tired. Fatigue can be a sign of an underlying problem.
Related articles
The Most Common Causes of Daytime Fatigue
by
Steve