Stevia Side Effects Unveiled
Stevia is a natural sweetener obtained from the plant Stevia rebaudiana, which is commonly found in South America. Over the recent past, Stevia has been known to be a sweetener that not only adds the sweet taste but also one that promotes better health compared to natural cane and other sweeteners. However, a number of negative stevia side effects exist and any user ought to be wary.
To start with, one of stevia side effects is dizziness. Someone may suffer from dizziness after consuming stevia, but history has shown that this dizziness does not last for a long time. Secondly, some stevia users have reported cases of numbness, whose effects do not last long either. Studies have indicated that stevia can substantially lower the user's blood sugar implying that diabetic people should use it with caution. Additionally, stevia may cause anaphylaxis especially to those people with allergies to daisies, ragweed and marigold flowers. Anaphylactic reaction has several symptoms such as wheezing, difficulty in swallowing, pale skin and general weakness. Such a reaction from stevia could be fatal and immediate treatment is recommended in case the symptoms are observed.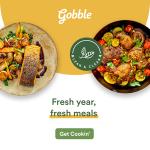 Other stevia side effects may include nausea, bloating, infertility, slight muscular pains and cancer. Moreover, some studies indicate that stevia has the potential to lower blood pressure and individuals with low blood pressure are advised to avoid using this sweetener as a substitute for normal sugar. The American Heart Association (AHA) has expressed similar factors as mentioned above, stating that stevia could probably be used to help people lose weight and reduce blood sugar.
Related articles
Stevia Side Effects Unveiled
by
Steve