The 4-Hour Body
Has anyone ever considered losing 20 pounds of fat in 30 straight days without any exercise at all? Well, if it seems outlandish to you, then you should read this amazing book by Timothy Ferriss, 4-Hour Body, which illustrates the author's best slow carb diet to achieve the amazing weight loss of 20 pounds in 30 days with perfect examples and techniques to go about it.
The 4-Hour Body is a successor to the author's previous hit book called the 4-Hour Workweek and is a bigger hit compared to its predecessor amazingly. In the 4-Hour Body, Timothy Ferriss talks about all the related technology, (yes there are software tips in the book) for everything from physical care, to the intake of a balanced low carbohydrate diet and sleeping.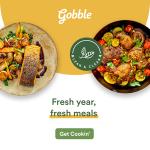 In the book, Timothy Ferriss writes about avoiding all white carbs that build into piles of sugar inside the human body as a way of losing desired fat in no time at all. James P. Nicolai, MD, medical director of the Andrew Weil Arizona Center confirms Timothy's approach as a healthy and effective way to weight loss.
Timothy Ferriss used himself as a guinea pig to test all the claims that he makes in the book for weight loss. He stresses that it worked for him.
Apart from Ferris himself, there are a number of other people who have benefited from Ferris's approach to weight loss and confirmed the effectiveness of the Timothy Ferriss' diet plan in the book. Including a number of nutritionists, dietitians and health workers from around the world.
Related articles
Lose It All With The Timothy Ferriss Slow Carb Diet In His Book 4-Hour Body
by
Steve