Healthy Eating At Home
Want to enjoy some healthy eating at home without the hassle of preparing it yourself?  It's as easy as finding the perfect delivery menus.
Healthy doesn't mean restricting flavor, though.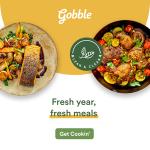 How about some healthy, flavorful Indian cuisine?  Tandoori Paneer Tikka, a savory blend of marinated cottage cheese, yoghurt, capsicum, perfectly matched with a special sauce, could be your perfect starter.  Add an order of Palak Paneer, a delectable homemade cheese blended with fresh spinach, and your body will love you for it!
The Indians work magic on the grill.  Toss aside the excess fats with chicken Tiki Masala, a healthy grilled platter of chicken, onion, fresh crispy capsicum, tomatoes, fragrant spices, and fenugreek leaves.  Serve alongside vegetable Biryani, a slow cooked medley of fresh vegetables and rice that's guaranteed to take your taste buds to a brand new level.
How about Chinese?  Known for their expertise in stir frying crisp vegetables to perfection in tiny amounts of healthy oils, Chinese food is an excellent choice for the healthy food advocate.  San Choi Bow is a perfect blend of crisp stir fry and the goodness of fresh vegetables.  Lean chicken or pork is seasoned with pungent fresh ginger and oyster sauce, complimented with the crispness of water chestnuts and fresh green onions, and scooped into fresh bowls of lettuce leaves.  Add an order of braised chicken and tomato rice, and you have a meal fit for a king — delivered right to your door!
Think Italian is too rich for your healthy diet?  Think again.  There's a lot more to Italian than Pepperoni and garlic oil-saturated bread knots!
Love pizza?  Consider a home-delivered Margherita, a fresh medley of healthy tomato, crispy basil, fresh mozzarella cheese, and drizzled with virgin olive oil.  Talk about blending the best nature has to offer!
It's no secret the Italians can work magic with salad.  Trade your tired lettuce with an expertly prepared Arugula selection featuring crisp cherry tomatoes, pine nuts, avocado, and shaved Parmesan lightly tossed with extra virgin olive oil and hearty balsamic vinegar.
Need a healthy desert?  Skip the gelato and indulge in a scoop of Italian ice.  No fats here, just a creamy magical blend of real fruit and slivered ice.  Healthy has never been better!
Love Japanese?  There is life beyond tempura.  Order in a healthy bonanza of flavors beginning with Gomae Ohitashi, a healthy and flavorful blend of fresh crisp spinach and sesame sauce.  Next select an incredible grilled chicken Teri Yaki, flaky grilled salmon, or a pungent Japanese vegetable curry.  If spicy is your choice, check out the soft tofu stew, a zesty blend of soft tofu, fresh seafood, and mushrooms.
Explore your world of healthy, delicious choices.  With food delivery, that world is at your door.
Healthy Eating At Home - Your Delivery Options Are Endless
by
Steve