Want to know how to lose weight efficiently? Try having a full workout routine. It is one of the many ways to lose weight, but what makes it great is the efficiency it offers. A plan that works for you is better than any other pre-made plan out there so if you are interested about having your own workout routine, then do not hesitate to start one. Here are some guidelines to help you out:
Control calories through diet.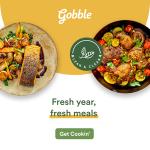 First in the list is to modify your daily calorie intake through dieting. Thinking that you only need to add exercise in a weight loss plan is wrong. One of the crucial parts of a successful weight loss process (and will always be) is your diet.
To find the amount of calories to consume, you should know how to use a calorie calculator or get the correct amount from your dietician or nutritionist. A calorie calculator is fine, as long as you input the correct data. Now that you have the calories needed for the day, you should change your diet plan to ensure that you stay within that range. To make the system work, include nutritious food types like fruits, vegetables, whole grains and lean meat. You do not want to add more fat in the diet, so control the consumption of fatty foods as well as fat producing food items like processed foods, fried foods and sweets.
The workout routine.
A full workout routine includes various forms of exercises and fitness activities. Start with a simple plan by exercising 3-4 times per week. Of course, you can change the plan any way you like, as long as it fits your needs. For starters, one can go with 3-day gym workouts with rest days in between. A workout day likely consists of warm-up exercises, cardio activities, circuit training and weight lifting exercises that focus on strengthening the muscles. It is best to target one body area at a time, but your overall workout plan should target the whole body.
Take note that workout routines usually last for 3 months or more, it can last to 6 months or even a year! The reason for this is that we are shaping the body and not merely losing weight. Weight loss comes sooner than a toned body.
Relaxation and rest
Relaxation and rest are crucial because these are the periods where the body, specifically the muscles, rejuvenates. It is also the period where muscles grow and form. Relaxation activities include body massage, hot spa, and yoga. Do them as often as you can or just give your body a good rest between intervals.
This is how you start with your full workout routine. Obviously, these tips are just the tip of the iceberg. As you go along, you will discover more methods and techniques. Bottom line is, you are on the right track and you will certainly improve over until you get the results you want.
Related articles
Full Workout Routines to Lose Weight
by
Steve