6 Celebs Who Actually Got Addiction Help (And Stayed Sober Afterwards)
There are very addictive substance among us everyday. How we stay sober is completely up to us. Many societies here in the US and over seas are facing severe drug addiction issues as we speak. For example, many of us are familiar with the 2 year old toddler who smokes 40 cigarettes a day in Indonesia, the world's third-largest tobacco consumer.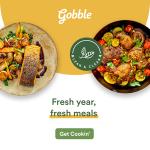 As incredibly hard as it is to overcome most drug addictions, there are some familiar faces on television who have shared their stories. For those who reside in the lime light, it is very easy to get caught up in drugs and alcohol, and in some cases it has cost them their lives. For example, the well loved, Heath Ledger, known for his astonishing performance as the Joker in The Dark Knight.
As influential as it can be in Hollywood, here are some stars that have over come drug addiction.
The infamous Robin Williams, starring in tons of amazing films and maniac comedian, once had a cocaine addiction. Already at the start of his career he was a "cokehead" and addicted to many other drugs as well. Robin's wake up call came as a shock as fellow comedian, John Belushi, die of an drug over dosed. It was then that Robin checked himself into a drug rehab center to clean his "act" up.
The sexy Angelina Jolie, yes Tomb Raider, had a serious drug addiction. In a 1998 interview, she openly admitted to abusing cocaine, heroin, ecstasy, LSD and other drugs. Since then she has had amazing success receiving an Oscar, becoming a mother of 6, and becoming a Goodwill Ambassador for the UN Refugee Agency, no thanks to drugs or alcohol.
Robert Downey Jr. aka Iron Man has put up a struggle when it came to drugs at the age of 6. It was no help to his family as they influenced his drug using at an early age. At the age of 22 he developed a serious addiction to drugs like cocaine, heroin and other drugs. From 1992 to 2002 Mr. Downey was in and out of rehab and prison. Since his release in 2002 he has been riding the wave of what could be the most amazing Hollywood comebacks of all time.
Talk show host Opera Winfrey, while admitted on national television she smoke crack cocaine she claims it was never an addiction. But on the other hand, a former boyfriend published a tell-all novel that shares her cocaine addiction in the 1980's. However, being one of the most successful talk show hosts to date she has remained clean ever since.
Mr. Charlie Sheen, known best for his comic character on Two and a Half men, has been in the news lately for physical abuse. Once named "the machine" by his friends for his insatiable appetite for drugs, alcohol and women, he is now one of the highest paid actors on TV. Rehab saved his life after his father forced him in front of a judge after overdosing on cocaine.
Seen on TV ads for Cover Girl no a days, Drew Berrymore, once had a rebel side. She was smoking cigarettes at the age of 9, an alcoholic at 11, pot head at age 12 and cocaine addict by 13. During this time she visited rehab twice and even attempted suicide. Since then she has become her own producer in films such as 50 first dates, Charlie's Angels. Quite a turnaround for a woman with a childhood as messed up as hers.
Now if only Lindsey Lohan had such will power, well she would still be a terrible actress, but she would still be a better person. Addiction help has saved thousands of lives, don't be a statistic, be a survivor.
6 Celebs Who Actually Got Addiction Help (And Stayed Sober Afterwards)
by
Steve