For years we have all been hearing about how we should eat our greens.  Although we all know this, finding easy ways to do this on a daily basis can be a challenge.  Unless you love salad, it can seem almost impossible.  And, lets face it.  With all the readily available processed food on the market, it can be challenging to select healthy alternatives for everyone but the most highly dedicated.
A great way to get your daily greens is through smoothie recipes.  Research has shown that if you want to achieve the best possible absorption of the nutrients in greens, it is best for them to enter the digestive tract liquefied.  The reason for this is that the high cellulose content can make it very difficult for them to break down in the digestive tract, especially for those with low levels of hydrochloric acid in their stomachs.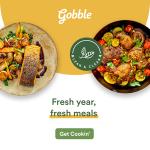 Now if the idea of drinking greens makes you gag, never fear.  Green smoothie recipes most often contain some sort of fruit, which can help to mask any unpleasant taste.  Bananas specifically do a great job of hiding the smell of chlorophyll as well as the taste.
Now a good blender is key to enjoying green smoothies.  Although smoothie makers come in all price points, getting a good one is critical to your enjoyment.  Who wants a crunchy smoothie?  I don't know about you but I certainly don't.  Two well known brands are Vita Mix and Blend Tec, but if you don't have $400 to spend on a blender, never fear.  The Ninja Blender gets the job done at a fraction of the cost.
By incorporating smoothies into your daily diet, you can experience optimum health and rest easy knowing your diet is filled with the vitamins and nutrients you need.  Here's to your health!
Related articles
Get Your Greens with Smoothie Recipes!
by
Steve