Making Time to Exercise
You think you are busy enough and you don't have time for exercise. If you think so, you are not doing justice to yourself. There is always a time, if you want to do so. In between your work, home, kids you could manage time and take out time to devote to yourself.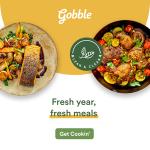 Time management is essential aspect that helps you to keep your body in shape and help you to manage everything in a proper manner. Time management is a skill. You can easily find out about 30 minutes of the day when you are doing no productive work, say you wasted it waiting for a client. You can use such spare time for yourself.
This spare time can be used to do exercises and make yourself healthy. And if these 30 minutes doesn't come everyday but as you are aware of the fact that you are supposed to get that time when you have no work. You can use that free time for your exercise.
Always prefer doing the exercise that you like the most, it may be anything. Don't do the exercise which is not your favorite. After making a choice you must be excited to do it, might be early in the morning. If you have started doing, make it a regular habit and you can observe the results very soon. Never think that the much time you spend the better result you will get, if you are doing it for 15 minutes, it is fine.
Select an exercise which you can do anywhere. Suppose if you like to walk, keep a pair of joggers in your car and use them when you want to.
The exercise helps to increase your fitness level and if you do exercise for a short time, that works much better and keeps you fit. So, if you have only 10 minutes when you are free, spend this time for exercise. There are few exercises like running fast, dancing on a fast paced music that you would always envoy doing.
Take out time for exercise, as it very important for your health. Try to make out time from your busy schedule and devote that time for exercise. Once you are decided, you can surely do it and find yourself in a good health.
Making Time to Exercise
by
Steve