DVD Exercise Program – A Great Way to Exercise At Home
Now you can use your TV for fitness purposes. Instead of choosing the unhealthy "couch potato" routine, you can insert instructional DVD workout programs and exercise along. If you use a DVD exercise program, working out doesn't have to be boring and tedious.
There are a wide variety of exercise tapes, video CDs, and DVDs on the market today. Each exercise program offers something unique and "breakthrough" discovery in the field of fitness. Majority of DVD programs either come with their own set of equipment, or suggest some form of gear and gadget to use. Here are some options to initiate your home exercise routine using instructional videos: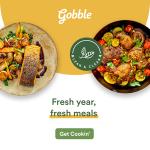 Tae Bo – Billy Blanks, the creator of Taebo, is an expert kick boxer and world champion. He has created workout programs that involve both boxing and tae kwon do. The instructional videos aim to help people achieve certain levels of fitness, while learning basic martial arts moves at the same time. The Tae Bo workout routines are upbeat and pumps up energy. If you make a mistake, all you have to do is rewind the video and do the move again until you master it.
Beach body – A few years back, Beach body created an exercise series designed for those who want to lose weight and to build well-toned muscles. The Turbo Jam, also from Beach body, takes the kickboxing lessons even further and teaches you a comprehensive fitness program. Other DVDs that you should check out are P90X, Chalean Extreme, and Slim in 6.
Yoga – this is a form of stretching and meditation routine that has possibly originated in ancient times. Yoga workouts possess healing powers and rest the mind from stress. It is also a good way to enhance a person's discipline, patience, and tranquility.
Weight bearing workouts – You might be familiar with the FIRM. I'm not referring to that movie by Tom Cruise. The FIRM is a weight bearing workout program that integrates body-building workouts with cardiovascular exercises. This allows the body to burn double amount of calories and fats. Moreover, the program guarantees that you'll start seeing positive results after a minimum of ten workouts.
Walking workouts – Some people cannot withstand the impact of aerobic exercise on their knees. A good option for those people is Leslie Sansone's walking workout program. With her exercise routine you can walk an equivalent of 1 to 3 miles in a workout sequence of jogging in place, kicks, and aerobic strokes. A meter at the lower part of your screen let's you know the distance equivalent of your exercise in the form of miles.
Dancing – Dancers stay fit and healthy because they love what they do. It is not new to us that dancing workouts add strength to leg muscles, give agility to the body, and stretches the bones well. Different dance genres such as Latin and hip-hop are not difficult if you enjoy doing them. Just insert a dance workout DVD into your disk cartridge and get ready for some sweat and groove.
Do you want to work out but your schedule doesn't allow you to? Then begin collecting DVD exercise programs and reap the long term results of high level fitness.
Related articles
DVD Exercise Program - A Great Way to Exercise At Home
by
Steve