Ladies, we all know how hard it can be to squeeze in that time at the fitness center or gym between work, the children, family and friends. Getting a good work out can be challenging and oftentimes, boring. If you're tired of the same old boring workouts and routines, try a pole-dancing class.
Pole-dancing classes can be a great way to get in shape and can help you to become more limber with a stronger core and more flexible body, making you long, lean and very sexy. The classes help you to focus on your core (your abdomen, obliques and back muscles) while having a fantastic time learning new dance moves and routines. Part gymnastics and part dance class, the classes are fun and geared to the everyday woman.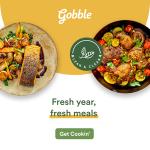 Pole-dancing classes incorporate the type of pole used in strip clubs to perform a series of simple to complex dancing routines that increase your muscle strength and flexibility, and can help you to get in touch with your sexuality at the same time. Many classes also require participants to wear dance shorts and dancing or club shoes (those with a mid-platform sole and six inch or higher heel) but don't worry ladies; most classes are limited to women only, allowing a fun and casual atmosphere where women can discover a new part of themselves, while enjoying the company of other women.
Pole-dancing classes are held in dance studios and in the private dance rooms of clubs and usually consist of one to two dance instructors and three to twelve participants, each with their own pole. The classes have earned a devoted following in the United Kingdom as well as the United States and are also a great idea for a hen, bachelorette or birthday party.
Due to the high heels, dance routines and use of a stripper pole, alcohol is strictly forbidden at a pole-dancing party or class, but many hen parties incorporate a pole-dancing class, followed by clubbing or dinner out, making for a memorable girls' night out.
When looking for a pole-dancing class, make sure to ask whether the class is limited to women, what the dress requirements are, and how long the class lasts. Also, it is advisable to find a class that takes place in a mirrored room, to help you understand your form and to help you visualize yourself as you practice your new hot moves.
Many pole-dancing classes also offer merchandise that allow you to incorporate your new moves into your home life, such as dance poles, both for permanent placement and those that are adjustable as well as dancing shoes, DVD's of pole-dancing routines, and dancing outfits to enhance your pole-dancing experience.
About the author:
Claire Jarrett is writing on behalf of Pole Secrets who offer pole dancing lessons
Related articles
10 Hilarious Pole Dance Fails (oddee.com)
Video of SISTAR's Bora rehearsing 'pole dance' choreography revealed (allkpop.com)
Can Pole Dancing Shimmy to the Olympics? (abcnews.go.com)
Christina Applegate teaches prenatal pole dancing! (popbytes.com)
Exercise through Pole Dancing
by
Steve